Welcome to the Regalia Registration Home Page for
Rocky Mountain University of Health Professions
Website Opening Date: September 14, 2018 @ 9:00 a.m. (EST) to November 11, 2018 @ 11:59 p.m. (EST)
ORDERING INSTRUCTIONS
For the required Student Number (do not enter spaces or dashes) * field, please use the first letter of your first name and last name. No spaces. Example: John Smith = jsmith
CEREMONY DETAILS
Ceremony Date & Time:
Friday, December 7, 2018 at 11:00 AM
Ceremony Location:
Provo Marriott Hotel & Conference Center
101 West 100 North Provo, UT 84601
PRICING DETAILS
*Prices are in USD.
Master Regalia
$39.70
Standard Doctoral Regalia (Gown, Hood, Tam & Tassel)
$74.40
Andover Style Doctor Gown with Deluxe Tam
$284.00
Deluxe Style Doctor Gown with Deluxe Tam
$354.00
Foreign Credit Card Transactions
Effective May 6, 2016, a 5% fee will be added to all foreign credit card transactions.
To complete your payment, please call 800-585-5500.
REGALIA IMAGES AND DETAILS
NOTE: Images are used for product representation only. Actual product will vary in adherence to academic code specifications.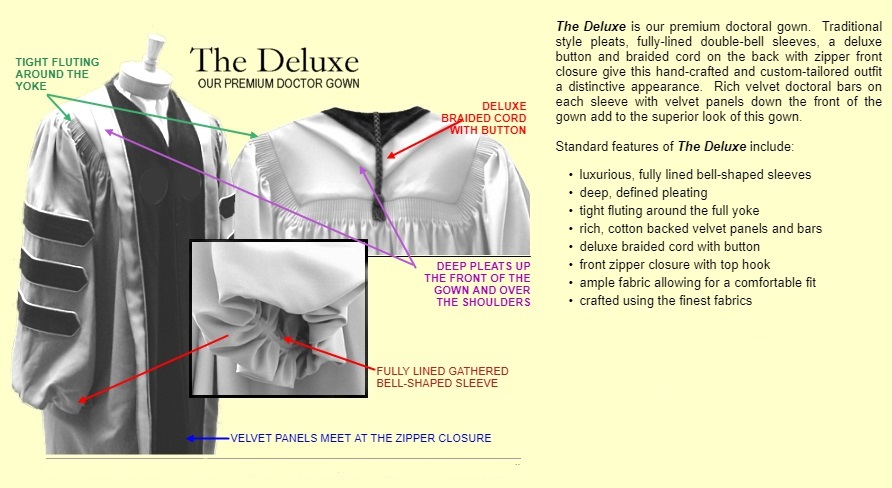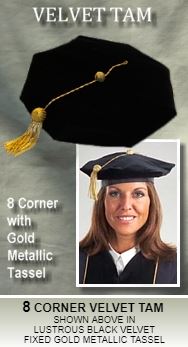 Velvet Tam with Gold Mettallic tassel is provided with the Deluxe Regalia package.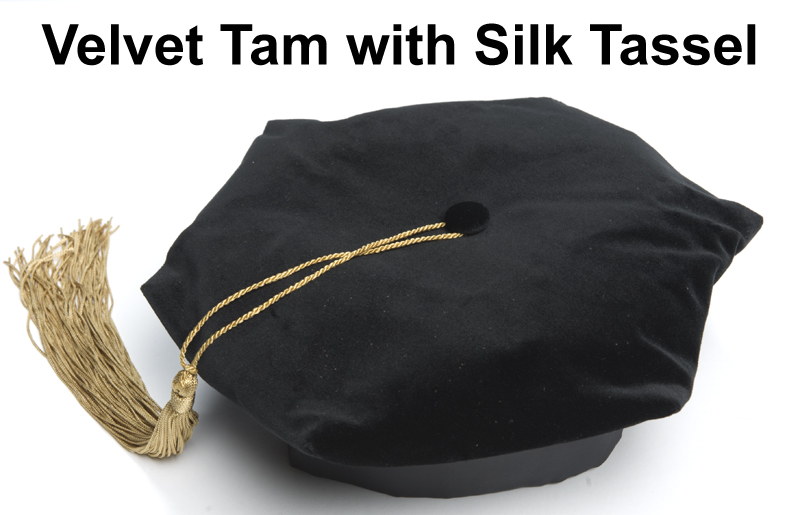 Velvet tam with silk tassel provided with the Andover Regalia and Standard Doctor Regalia packages.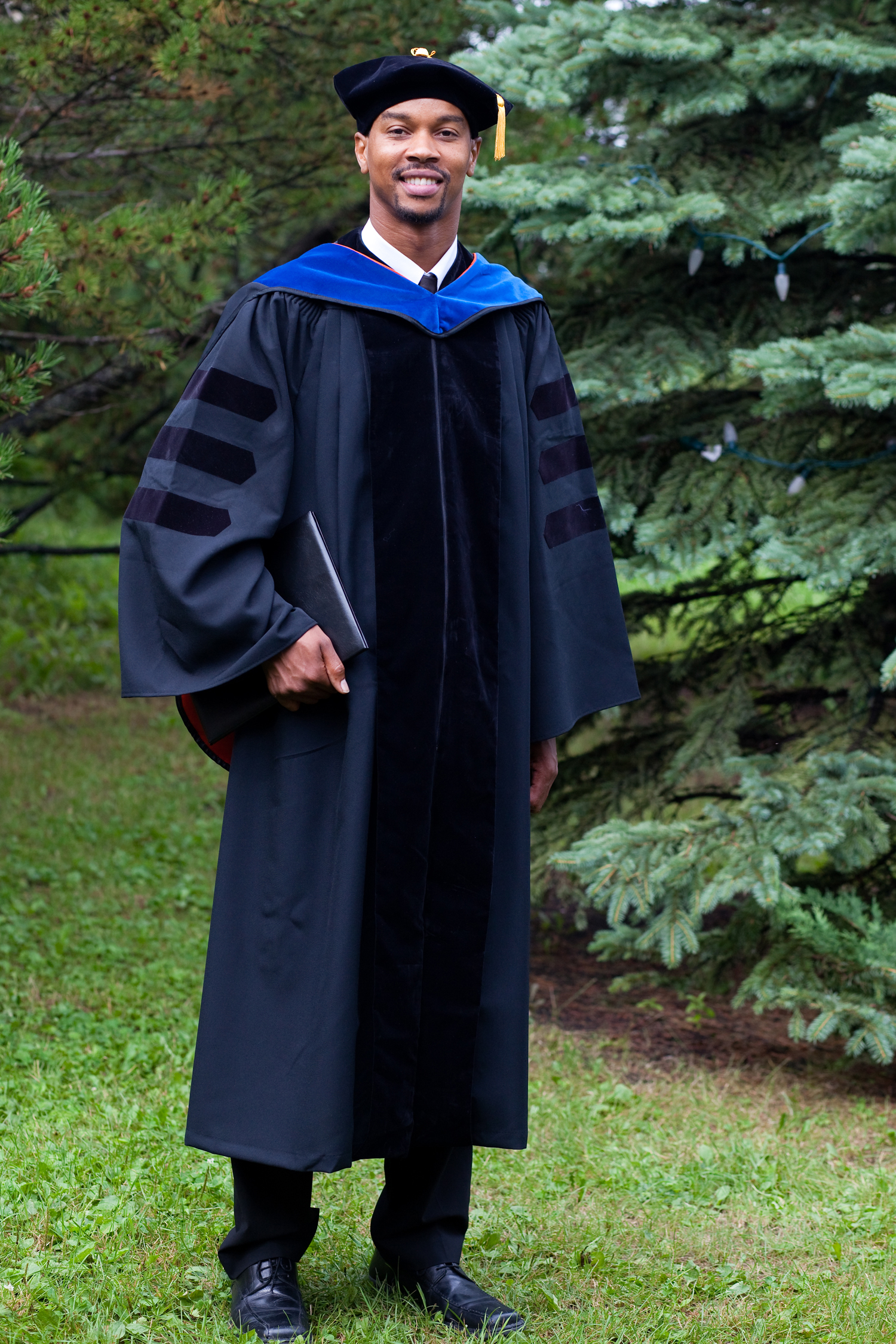 Standard Doctor Gown, Hood, Tam & Tassel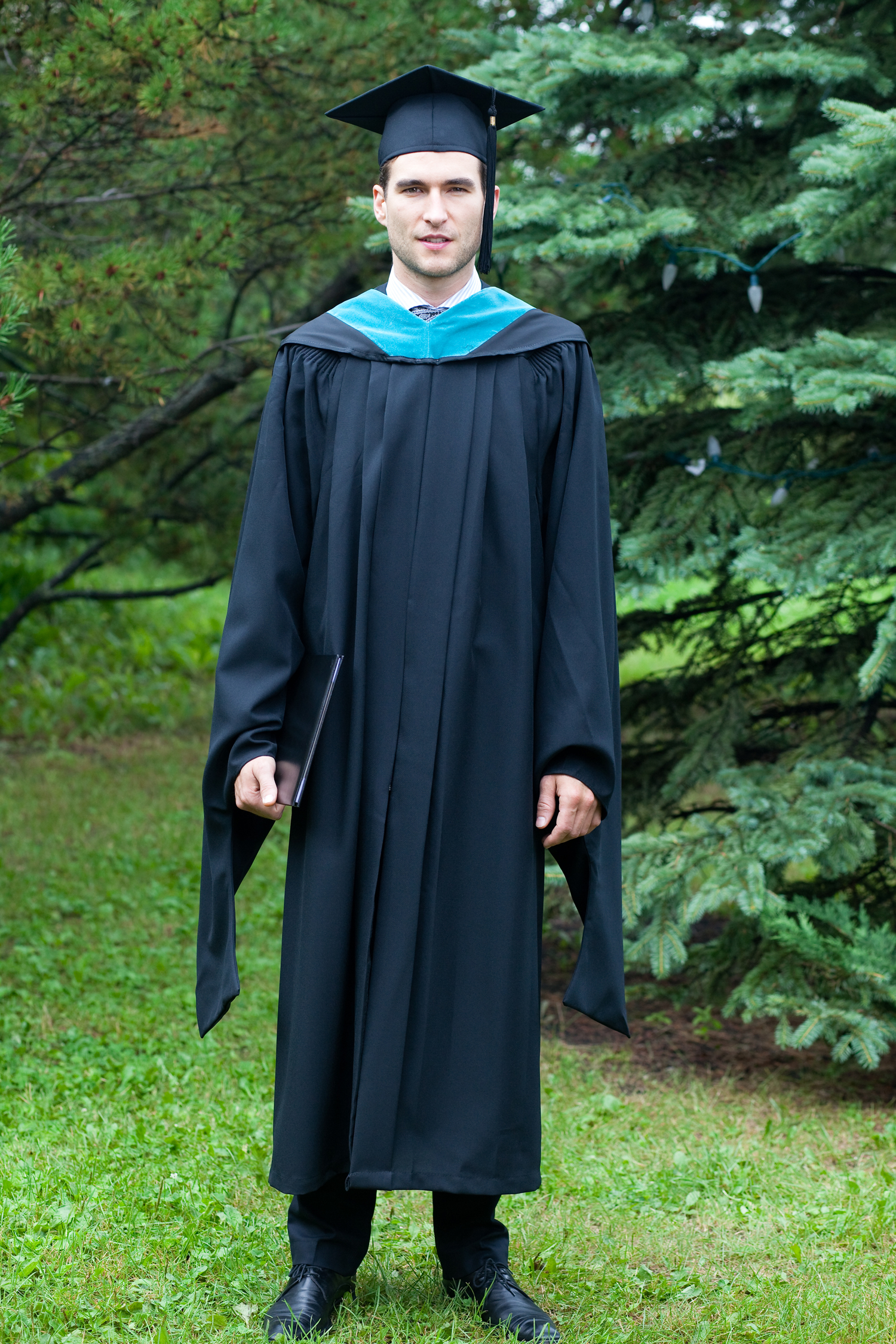 Master Gown, Hood, Cap & Tassel
GRADUATION ANNOUNCEMENTS BY SIGNATURE ANNOUNCEMENTS
Our Graduation Announcements are the finest quality you can find. From our in-demand Presidential Tri-Panel Graduation Announcements, to the Elegant Graduation Announcements, to the simple and clean Economy Graduation Announcements, you will see that your "once-in-a-lifetime" event demands the highest level of quality and the most professional announcements, at an affordable price.
When you order your announcements using our Graduation ONLINE ORDER FORM, you are able to proof your own information. This allows your order to be printed correctly, the first time, and just for ordering online, we offer FREE graduation memorabilia (e.g. FREE Raised printing for Professional Packages).
Order Personalized Announcements Here:
(Inside text is customizable to personal preferences.)
www.SignatureA.com

Announcements without personalization will be available for purchase at the Bookstore.
ORDER CONFIRMATION DETAILS
You will receive 2 emails once your regalia registration is complete.
1. The first email will be from Build a Grad. This email order confirmation contains all the necessary details regarding your regalia order. Your Order Number will be on this order confirmation.
2. The second will be from UCG - Sales Department. This is your payment receipt and contains payment information.
Please print these forms or bring them on your mobile device when picking up your regalia.
CONTACT US
Regalia services for Rocky Mountain University of Health Professions are provided by Balfour|University Cap & Gown Co., Inc..
If you have any questions or if we can be of any assistance please contact us.
balfour@buildagrad.com

To better serve you, please include your name, the institution name you are attending and a short message regarding your concern.
We will get back to you as soon as possible.
Thank you!
Continue