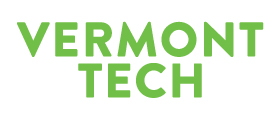 Welcome to the Student Regalia Registration Home Page for Vermont Technical College
Website Opening Dates:

Commencement May 18th & 19th: March 15, 2018 @ 9:00 am (EST) – April 25, 2018 @ 4:30 pm (EST).
Commencement June 23rd: May 6, 2018 @ 9:00 am (EST) – June 15, 2018 @ 4:30 pm (EST).

Please have your Student Id Number ready when registering for your regalia.
COMMENCEMENT DETAILS
THERE WILL BE THREE (3) COMMENCEMENT CEREMONIES HELD ON THE
VERMONT TECHNICAL COLLEGE RANDOLPH CENTER CAMPUS.
LOCATION
Commencement will be held under the tent, on the lawn of the President's House, on the Randolph Center, Vermont campus. Please refer to the department list at the top to find out when your major will be graduating.
Friday, May 18 at 10:00 A.M.
Agribusiness Management Technology
Automotive Technology
Business Technology & Management (BS & AAS)
Construction Management (BS & AAS)
Dairy Farm Management
Diesel Power Technology
Diversified Agriculture
Equine Studies
Fire Science
Landscape Design & Sustainable Horticulture
Veterinary Technology
Friday, May 18 at 3:00 P.M.
Architectural & Building Engineering Technology
Architectural Engineering Technology
Civil and Environmental Engineering Technology
Computer Engineering Technology (BS & AE)
Computer Information Technology (BS & AE)
Computer Software Engineering (BS & AE)
Electrical Engineering Technology (BS & AE)
Mechanical Engineering Technology
Electromechanical Engineering Technology
Sustainable Engineering Technology
General Engineering Technology
Saturday, May 19 at 10:30 A.M.
Nursing (BS & AS)
Dental Hygiene (BS & AS)
Respiratory Therapy
Regalia is required for this event.
ORDERING DETAILS
Foreign Credit Card Transactions
Effective May 6, 2016, a 5% fee will be added to all foreign credit card transactions.
To complete your payment, please call 800-585-5500.
Pricing
(*All prices are in USD)
Bachelor (Cap, Gown, Hood & Tassel)
$27.00
Associate (Cap, Gown, Tassel)
$16.50
Bachelor Hood & Tassel Only
$15.50
Extra Souvenir Tassel "2017" (Forest & White)
$5.00
Tassel Only
$5.00
EMAIL ORDER CONFIRMATION
You will receive 2 emails once your regalia registration is complete.
1. The first email will be from Build a Grad. This email order confirmation contains all the necessary details regarding your regalia order. Your Order Number will be on this order confirmation.
2. The second email will be from UCG Sales Department. This contains payment information.
Please print these forms or bring them on your mobile device if you are having your regalia shipped to your school or graduation location as proof of payment when picking up your regalia.
CONTACT US
Regalia services for
Vermont Technical College
are provided by
Balfour|University Cap & Gown Co., Inc.
If you have any questions or if we can be of any assistance, please contact us.
balfour@buildagrad.com
1-844-711-6100 from 9:00 a.m. to 4:30 p.m., Monday-Friday.
To better serve you, please include your name, the institution name you are attending and a short message regarding your concern.
We will get back to you as soon as possible.

Thank you!
Continue