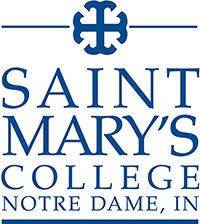 Welcome to the Student Regalia Registration Home Page for Saint Mary's College - Notre Dame
Website Opening Date: Monday, March 2nd, 2020 @ 12:00 am (EST)

Website Closing Date: Sunday, April 12, 2020 @ 11:59pm (EST)
COMMENCEMENT DETAILS
Ceremony Date & Time:
Saturday, May 16th, 2020 @ 12:00 pm
Ceremony Location:
Outdoor Courtyard, Le Mans Hall
For additional information and events schedule please contact the school website at: https://www.saintmarys.edu/commencement/events.
PRODUCT DETAILS
Undergraduate may purchase and pick up their regalia at the Grad Fair on April 1st from 11am to 5pm. If you are unable to attend the Grad Fair, you may purchase and pick up your regalia any time after the week of March 30th. Sizes are NOT guaranteed after April 5th..
Bachelor Purchase Package (gown, hood, cap and tassel) - $59.92
Master's Rental Package (gown, hood, cap and tassel) – $43.87
Doctor's Rental Package (gown, hood, tam and tassel) - $70.62
Price includes tax.
All orders ship directly to school. Please watch your emails for further instructions.
EMAIL ORDER CONFIRMATIONS
You will receive an email once your regalia registration is complete.
The email will be from Build a Grad. This email order confirmation contains all the necessary details regarding your regalia order. Your Order Number will be on this order confirmation.
REGALIA PICK-UP AND RETURN INSTRUCTIONS
Pick-up:
Undergrads: Will be available once Grad Fair is rescheduled.

Graduates: Will be available once Grad Fair is rescheduled.
Return:
Undergrads: Orders are purchase, not a rental. Undergrads keep their order.

Graduates: Orders are to be returned to the Student Center outside Shaheen Bookstore immediately following the commencement ceremony.
CONTACT US

Regalia services for Saint Mary's College - Notre Dame are provided by Balfour
If you have any questions or we can be of any assistance please contact us.
customer_service@buildagrad.com
1-800-683-4771

To better serve you, please include your name, the institution name you are attending and a short message regarding your concern.
We will get back to you as soon as possible.
Thank you!
Continue
Undergraduates may purchase and pick up their regalia at the Grad Fair on April 1st from 1pm to 5pm.
If you are unable to attend the Grad Fair, you may purchase and pick up your regalia any time after the week of March 30th. Sizes are NOT guaranteed after April 1st. Only click ok if you are a Graduate student