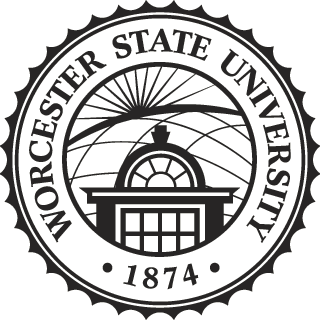 Welcome to the Student Regalia Registration Home Page for Worcester State University
Website Opening Date: December 15, 2017 @ 9:00 am (EST) – March 31, 2018 @ 4:30 pm (EST).

Late Registration After March 31, 2018: $10.00 Late Fee

Please have your Student Id Number ready when registering for your regalia.
COMMENCEMENT DETAILS
Ceremony Time & Date:
Friday, May 18, 2018 @ 6:00 p.m.
Ceremony Location:
Worcester State University,
Sullivan Auditorium,
486 Chandler Street, Worcester,
MA 01602
Graduates must check-in at 4:45 p.m., Sullivan Academic Center, 1st floor.
Regalia is required for this event.
Please visit website for graduation events: http://www.worcester.edu/Graduate-Commencement/
ORDERING DETAILS
Prices
(*All prices are in USD)
Master (cap, gown, hood & tassel):
$25.71
CAGS/EDS (cap, gown, hood & tassel):
$29.62
Shipping to Worcester State University:
$0.00
Shipping to a Home address:
$14.50
All orders after March 25th, will incur a $10.00 late fee and will only ship to home addresses.
Ordering Instructions
Choose whether you will have it shipped to school or personal home address ($14.50 shipping charge).
After March 31st, you will only have the option to ship to home ($14.50 shipping charge) with a $10.00 late fee.
PICK-UP INSTRUCTIONS
Cap and Gown orders which ship directly to Worcester State University will be available for pick-up May 3rd through May 12th. Please visit the Division of Graduate and Continuing Education, Administration Building, 4th Floor. If you will be requesting an authorized person to pick up your cap and gown, please contact the Graduate Office at 508-929-8127 or 508-929-8125. A photo ID is required from all individuals picking up an order.
EMAIL ORDER CONFIRMATION
You will receive 2 emails once your regalia registration is complete.
1. The first email will be from Build a Grad. This email order confirmation contains all the necessary details regarding your regalia order. Your Order Number will be on this order confirmation.
2. The second email will be from UCG Sales Department. This contains payment information.
Please print these forms or bring them on your mobile device if you are having your regalia shipped to your school or graduation location as proof of payment when picking up your regalia.
CONTACT US
Regalia services for
Worcester State University
are provided by
Balfour|University Cap & Gown Co., Inc.
If you have any questions or if we can be of any assistance, please contact us.
balfour@buildagrad.com
1-844-711-6100
To better serve you, please include your name, the institution name you are attending and a short message regarding your concern.
We will get back to you as soon as possible.
Thank you!
Continue